Merch Shop Opening!!! 🌿
A visit to The Magical Market to inspire you! What treasures await you inside?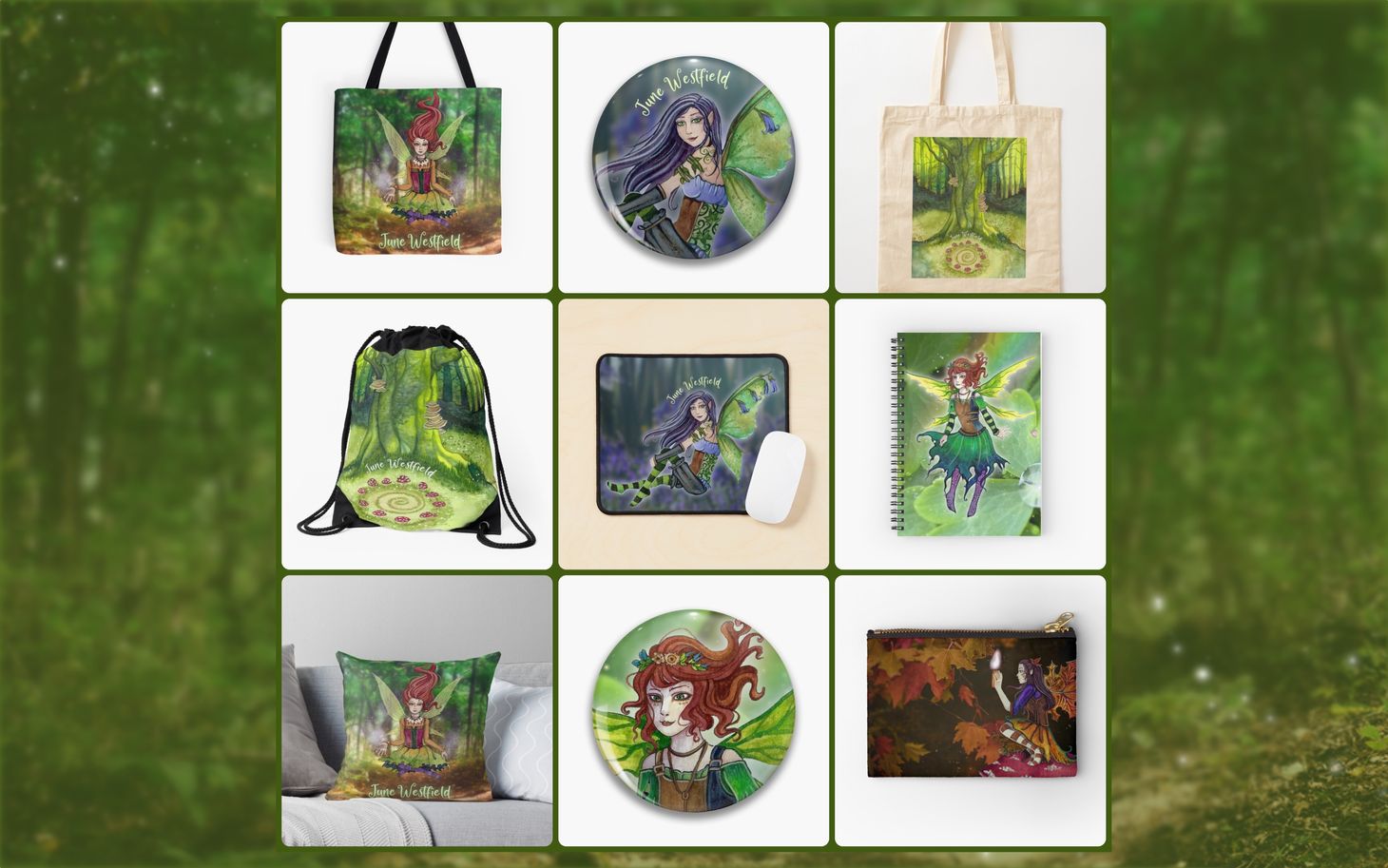 Ahhhh I'm super excited to announce to you that I now have an online print shop!! 😱
This is my first time trying out Redbubble and I hope you'll really enjoy all the possibilities available. It's been so fun to set up (who knew you could use it to design custom socks?) and my favorite treasures so far are the stickers 😊
The shop has some of my most recent pictures, including some album and video art, like the 'Spring Woods' bluebell fairy, and the mushroom ring painting you're probably seeing now if you're reading this in an email! More will be added in the future, so definitely keep your eyes out... 👀✨
On Instagram, I posted recently that I had hung up a bunch of lovely paintings by some of my favorite artists. I find that having them above my studio desk really helps to inspire new ideas and create a magical atmosphere, which is perfect for writing. So I truly hope my paintings can do that for YOU in some way as well 💜
And without further ado, here is your enchanted key to the shop (although actually, let's call it The Magical Market, that sounds way cooler! 😄)
Sincerely,
June
June Westfield Newsletter
Join the newsletter to receive the latest updates in your inbox.